Steel Products
Bhilai Engineering Corporation Limited (BEC)
is one of the largest integrated engineering company in India, manufactures & supplies Capital Equipment & Machineries & also offers
Trunkey & EPC
solutions to the sector. The integrated complex of the company includes facilities as Foundry Shops, Heavy Machine & Assembly Shops including mechanized Fabrication Shops. It has installed capacity for 30,000 TPA for the manufacturen & assembly of Machineries, Equipments & Technological Structures for the core sector.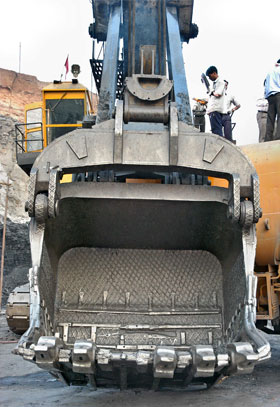 Bhilai Engineering Corporation Limited
is the emerging leader in the Coke Oven Sector wherein it offers complete integrated solution for the Coke Oven Complex which includes:
Coke Oven Battery
Coke Oven Sevicing Machines
Coke Dry Cooling Plants
BEC
had successful association with the global technologists for the offerings of equipmets & machineries for the integrated steel plants. We have good references in the following packages of the steel plant:
Raw Material Handling Systems
Blast Furnace
Coke Oven Complex
Sinter Plants
Mills
Caster
Re-Heating Furnaces
Click here for a complete view of steel products >>

BEC
has largely contributed in the Indigenisation, Expansion & Modernization of the steel plants in India. Our dedicated work force of 2000 with technically qualified engineering strength of 350 nos. ensure that quality, process of manufacturing & safety confirms to the highest standard. Our design & engineering offices in four locations in India is equippped with latest application of software tools to offer solution at par with the global standards.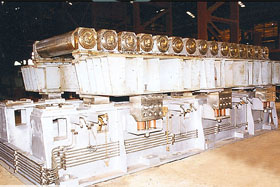 We have globally acquired technolgy & have partnered as an lead member in the successful execution of projects in following segments:
Transfer of technology for the Coke oven servicing machines from HKC, Germany & have own cutomer trust for the 140 Machines globally.
Partnership with GIPROKOKS, Ukraine for the integrated Coke Oven Solutions & have three installations.
Partnered with Morgarddshammer AB, Sweden for the Wire Rod Mill Modernization Projects & have two such installations.
Partnered with TPE of Russia for the construction of Sinter Plant & Blast Furnace & have one each installations.
For the Gas Cleaning Plant of Blast Furnaces had successful partnership with Paul Wurth (I) Limited.
BEC has the pride of serving the Steel Sector for the last 50 years with different buisness offerings from Supply of Equipments to EPC contracts to Trunkey Solutions in India & Globally.