Home
> Group Companies > BEC Fertilizers
BEC Fertilizers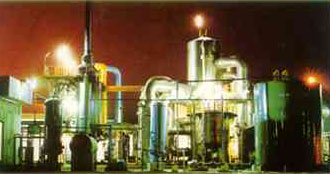 Agriculture is one of the most important sectors of economy in India. Fertilizers and Agro Chemicals Industry in India is key to the Agriculture sector. Self reliance in food is one of the overall policy objectives and it is the application of adequate quantity of nutrients and plant protection chemicals that will result in optimum crop yield and sustain soil fertility.
BEC remains firmly committed to the Agriculture Sector with the long term objectives of improving Crop Yields through modern Agriculture practices and application of proper Agro inputs like Fertilizers and Agro Chemicals.
BEC Fertilizers
- The Fertilizer Division of the company manufactures and markets the popular brand of
"ANAND"
Single Super Phosphate (SSP). A range of NPK Fertilizers are being introduced shortly.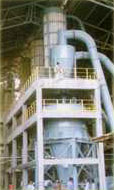 The Agro Chemicals Division manufactures and markets a range of plant Protection Chemicals, Plant Hormones and Micro-nutrients.
Facilities for manufacture at BEC Fertilizers include a modern technology Fertilizers manufacturing complex at Bilaspur M.P., manufacture "ANAND" Single Super Phosphate and NPK Fertilizers. Another latest technology manufacturing complex for Plant Protection Chemicals, Plant Hormones and Micro-nutrients is being commissioned shortly.
"ANAND" a high quality Phosphoric Fertilizer with 16% P2O5 is a fertilizer of choice for variety of crops, for higher yields and better quality. NPK combination fertilizers of various strengths are widely in use in Indian Agriculture. These have proved to be convenient in application and ensure higher yields. We are aiming at a substantial market share for our product mix in this category.
Disease Free Crop condition is a dream of every farmer around the world. "ANAND" range of high quality Plant Protection chemicals with a full range of pesticides, herbicides, weedicides & fungicides, help the farmer top protect his crops from various diseases insuring a good quality rich harvest.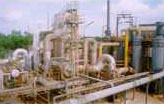 Growth Intensive Cultivation and high yield varieties of Crops lead to depleting of nutrients from soil and also cause improper growth of crops in the subsequent crop cycles. "ANAND" a range Plant Hormones and Micro-nutrients have proved very effective in correcting the imbalance.
Through the "ANAND" range of Plant Hormones, Plant Protection Chemicals and "ANAND" Single Super Phosphate BEC Fertilizers have taken a firm root in the field of Agriculture, providing bumper harvest year after year to the farming community across the country. A distribution network of dealers and thousands of retailers take "ANAND" to the remotest of villages.
A commitment to Rural India:- "ANAND Maitri Gram" Project:
BECF's Commitment to Rural India goes much deeper than only its products. It believes in Catalysing all round development of entire village population through its "ANAND" Maitri Gram" project. The project is an Agriculture extension exercise that reaches out to the farmer with a hand of friendship. Working in liaison with various Govt. departments and agriculture Universities the "ANAND Maitri Gram" project educates the people of the village not only in better farming practices but also in all round environmental awareness, hygiene & self development leading to social development.